Rings For Men Crafted In Thailand
Custom made men's rings crafted by some of the finest Thai craftsmen. When ordering rings for men from Kaisilver, you are not limited to any specific set of designs and gemstones. Gold and sterling silver rings for men are crafted to the same high quality standards. Kaisilver is networked to almost every gem mining center on the globe, this us preferential access to over 200 million carats of gemstones. Contact our team of exerts at sales@kaisilver.com with any queries that you might have. We will be glad to help even if you plan to buy nothing from us.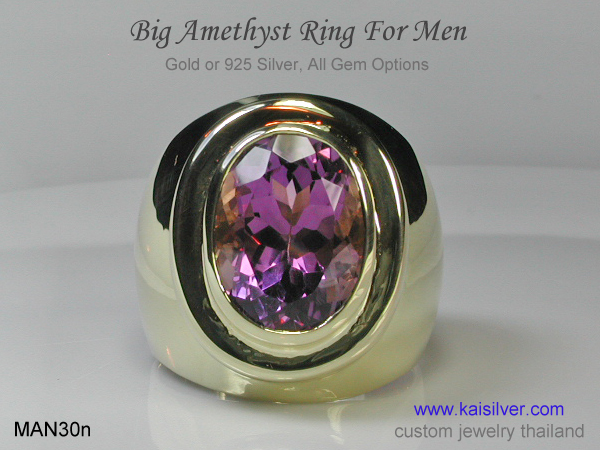 A big gemstone ring for men, no restriction on gem selected and crafted in 925 sterling silver and gold. Shown as a big men's ring with amethyst in yellow gold. You can pick from 14k/18 white, yellow or pink gold and the gemstone of your choice ... more.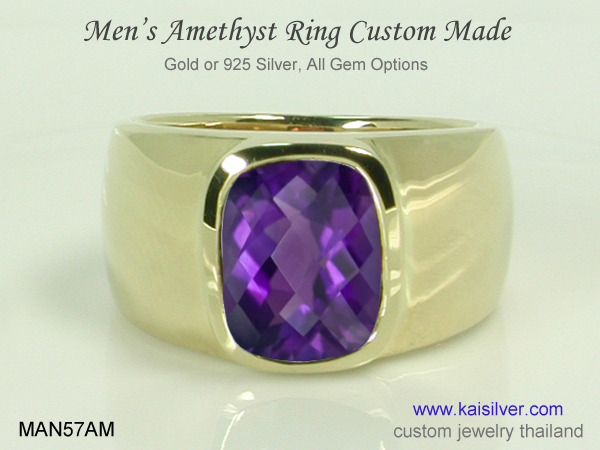 Making a style statement that only the finest jewelry could, the MAN57AM Kaisilver men's rings is shown with a multifaceted cut amethyst gem. You can order the same ring in gold or sterling silver. Check out compete details and options for this ring ... more.